Welcome to Doctor On Demand®
Say Hello to 24/7 Virtual Care
No traffic. No waiting rooms. No hassle.

As an FHCP Medicare Member, you can see a doctor 24/7 for urgent care and behavioral health. Start a video visit and receive treatment for a wide range of conditions from the convenience of your phone, tablet, or laptop.
What We Treat
Our board-certified providers can treat 90% of the most common urgent care conditions.
Medical
Cold and Flu
Sinus Infections
Skin Rashes
Asthma
Urinary Tract Infections
Prescription Refills
Mental Health
Anxiety
Stress
Depression
Trauma
PTSD
Bipolar Disorder
Psychologist Visit
$ 30*
copay
The Easiest Way to See a Doctor from Anywhere, Anytime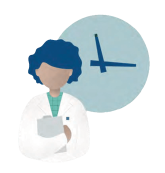 Connect with a medical provider in minutes for everyday and urgent care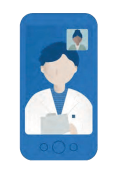 Get a diagnosis and treatment plan in minutes, not hours or days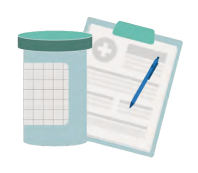 Have prescriptions sent to your FHCP pharmacy
Get Started
Join Doctor On Demand in 3 easy steps.
For additional information on Doctor on Demand,
please contact Member Services 1-833-866-6559 (TTY: 1-800-955-8770)
8:00 am - 8:00 pm local time, 7 days a week from October 1 - March 31, except for Thanksgiving and
Christmas. From April 1 - September 30, our hours are 8:00 am - 8:00 pm local time, Monday - Friday